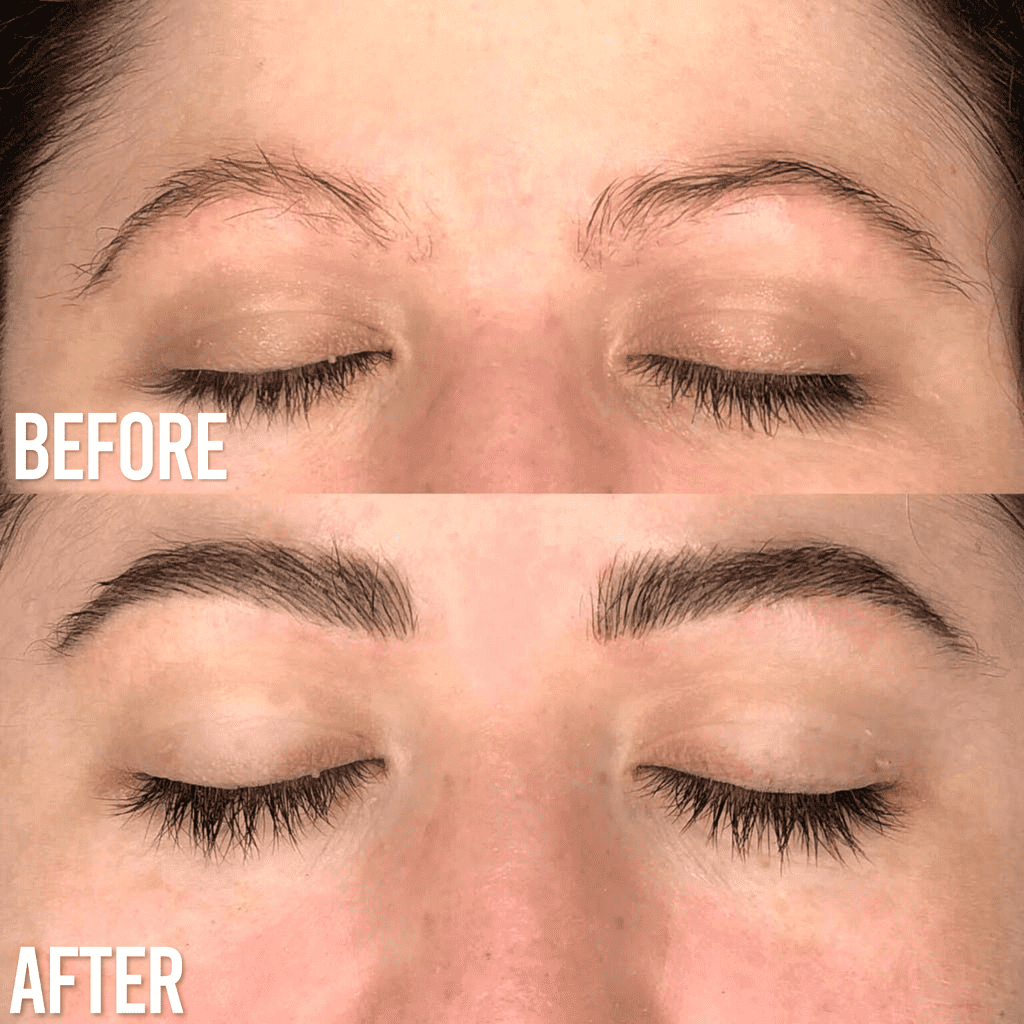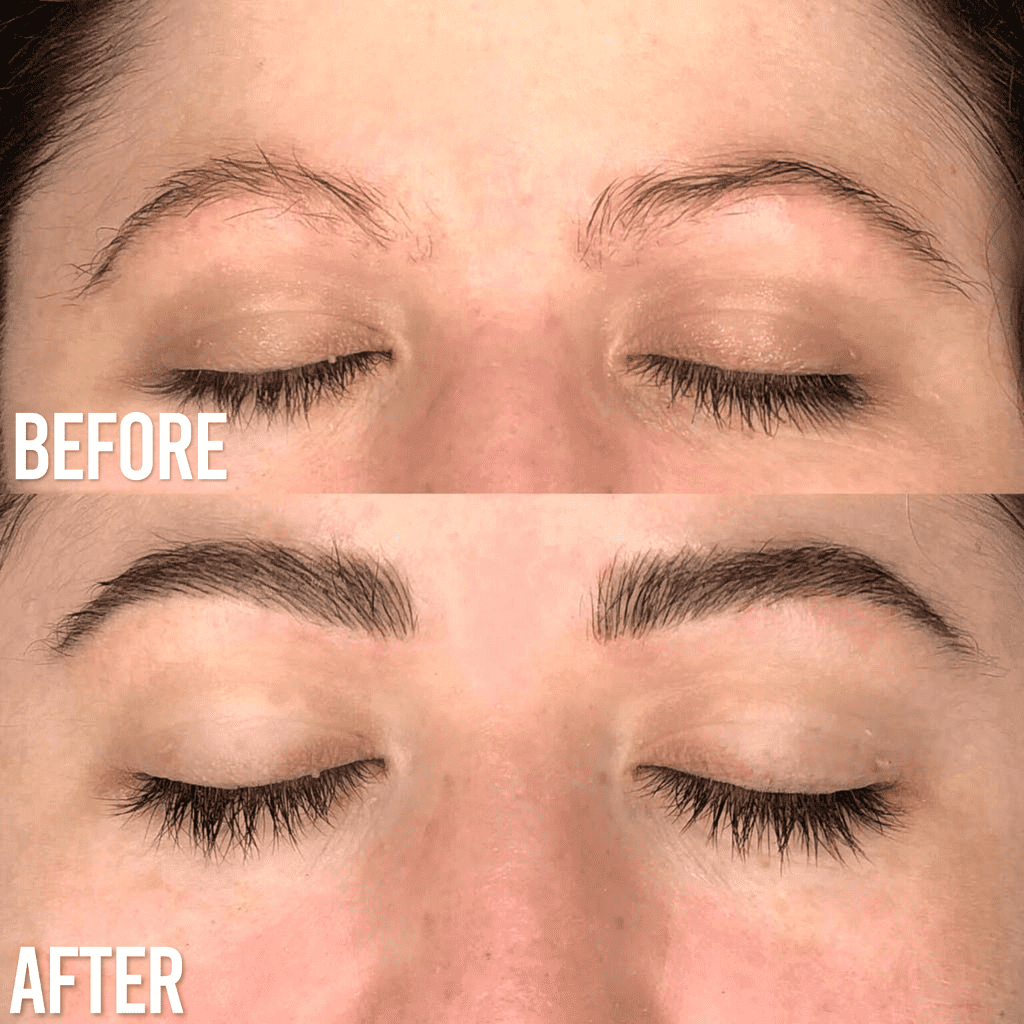 Bello Eyebrow Serum Sub
Fastest, Easiest, & Most Convenient Way to Grow Eyebrows and Eyelashes
Upgrade Your Intimacy
Bello Eyebrow Serum conditions and promotes the growth of thicker, fuller, more natural brows so you can show off your brows even without makeup.★★★★★
Fall In Love With Your Eyebrows
Experience how your eyebrows finally become longer, fuller and healthier, just the way you want them to be.
Our new & improved formula delivers reparative, natural extracts and nourishing actives directly to the hair follicle to help eyebrows look visibly longer, thicker and healthier in just 30 days.
---
SEEN ON
AND OVER 200 NEWS SITES
Scientifically Proven Brow-Loving Ingredients
Made with 100% natural ingredients, our Bello Eyebrow Serum promotes longer, thicker, healthier brows with their unique effect.
Panax Ginseng
Revitalizes hair follicles
Rosemary Extract
Restores the natural lashes
Magnolia Bark Extract
Reduces hair loss
WHAT MAKES BELLO COSMETICS SPECIAL
Bello Eyebrow Serum helps you achieve fuller, longer and healthier eyebrows without compromising your health.
BELLO
OTHERS
Growth Guarantee
Grow and shine or get your money back! We're confident you'll love your Bello Cosmetics products! If you don't see results, you can easily get your money back.
Everyone is different, but we are so confident in our Bello Serums that we offer a 60-day risk-free trial.
Not happy with the results or your product? No problem! If you have used our growth products as recommended for 60 days, you are eligible for our Growth Guarantee!

Simply follow these 5 steps to qualify for a refund:

1. Take a photo of your eyelashes/eyebrows the day of your 1st application with a time stamp.
2. Complete 30 days of consecutive application and take a picture with a timestamp.
3. Complete 60 days of consecutive application and take a picture with a timestamp.
4. Fill in the form below with your 3 time stamped photos.
5. Allow 3 business days for your application to be processed. Once processed, you will receive an email.
Faq
Purified Water (Aqua), Cucurbita Pepo (Pumpkin) Seed Extract, Sodium Chloride, Vitis Vinifera (Grape) Seed Extract, Citric Acid, Panax Ginseng Extract, Swertia Japonica Extract, Pentapeptide-17, Hyaluronic Acid (HA), Vitamin E (Tocopherol), Vitamin B7 (Biotin), Vitamin B5 (Panthenol).
Carnauba Wax - Derived from the leaves of a plant grown only in northeastern Brazil, known for its hypoallergenic and emollient properties, as well as its shine.
Candelilla Cera - This great vegan alternative to beeswax is derived from the wild plant Euphorbia Cerifera. It protects and moisturizes the skin, forming a thick texture that is easily absorbed.
Tocopherols - A form of vitamin E that can help improve the overall health of the scalp and hair.
Each package contains the Bello Eyebrow Serum and instructions.
Step 1: Scrub, scrub, scrub! Be sure to wash your face thoroughly to remove any makeup residue.
Step 2: Swipe the applicator over your lashes and eyebrows.
Step 3: Let the serum dry completely before finishing your routine. Repeat steps daily, 1 time in the morning and 1 time in the evening.
You should use Bello Serums once or twice a day! We recommend using it 2 times a day for the first 2 months for maximum results! Make sure your skin is clean before applying it. If you forget one day, just continue the next day :)
What results can I expect and when?
With Bello Eyebrow Serum, you can see results in as little as 2 weeks and enjoy up to 70% more length by week 4. However, everyone is different, so be patient with yourself. Make sure to take photos of your progress on day 1, day 30, and day 60 to qualify for our growth guarantee! The most important thing to remember is that all good things take time! Growing your eyebrows won't happen overnight and you need to be consistent with your application. Be patient.
How does it work?
Our eyebrow-stimulating peptide complex supports the eyebrows' natural renewal cycle, making your brows thicker, stronger and healthier. The mineral-rich formula helps replenish brows with essential proteins and vitamins for shine and luminosity.
Unique moisturizing ingredients provide eyebrows with superior hydration by locking in moisture and improving flexibility and elasticity.
How often should I use it?
You should use Bello Eyebrow Serum once or twice a day! We recommend using it 2 times a day for the first 2 months for maximum results!
Make sure your skin is clean before applying it. If you forget one day, just continue the next day :) 
Does it have any side effects?
Our formula is specially formulated to be gentle and safe for everyone, including cancer patients! Our products contain no parabens and are also gluten-free and vegan. However, you should avoid getting the formula in your eyes. In case of eye contact, you should rinse your eyes thoroughly with water.
Also, you should only use Bello Eyebrow Serum under the supervision of your doctor if you are undergoing treatment for an eye condition. Keep out of reach of children. We recommend that you wash your hands and face with mild soap and water before use.
Can I use it during pregnancy or breastfeeding?
If you are pregnant or breastfeeding, we recommend you consult your doctor before use.
How long does a tube of Bello Eyebrow Serum last?
One tube of our Bello Eyebrow Serum lasts for 1-2 months, depending on how often you use the serum. Pro tip: We recommend using the serum twice a day for the first 2 months for best results! Also, be sure to replace old bottles every 2 months for maximum results.
One bottle of Bello Eyebrow Serum contains 3ml. 
How should I store the serums?
Please make sure to replace old bottles every 2 months for maximum results. Our serums do not contain hormones or preservatives, so you have a shelf life of 4 months. We recommend using your Bello Cosmetics serums within 1-2 months, storing them at 2.2°C to 25°C and tightly closing the lid after use.  
Is this product free from animal testing and vegan?
Yes, all Bello products are free from animal testing and 100% vegan, as we have never tested our products on animals and never will. We also do not work with manufacturers who test on animals. You can rest easy knowing Bello Cosmetics is too free from animal testing and 100% vegan!
Our serums are also still free of fragrances, PEG's, mineral oil, silicone oil, parabens and hormones. These have of course been dermatologically tested.
Are the serums also suitable for men?
Yes! All our serums are also suitable for men. 
Is my payment information secure?
Your data is transferred via a secure SSL connection and is therefore subject to the latest security standards. The transmission of your data does not represent a risk at any time. Your security is our highest priority! 
You are not satisfied with the result or with your product? No problem! Just contact our support at info@trybello.com and reply to the automatic email. After that, the support will take care of your concern in a few minutes and refund you 100%.
We have unlimited confidence in Bello Cosmetics Products and know that you will absolutely love them! That's why we offer a 60-day Growth or Your Money Back Guarantee!
Bello Products have been dermatologically tested, are cruelty-free and 100% vegan.
How long does the shipping take?
The delivery time to USA, Canada and United Kingdom is currently 7-9 business days. You can find the details in our delivery information.
How can I track my order?
As soon as we ship your package, you will receive an email with a tracking number. You can easily track your order on our website. To do this, go to TRACKING and just enter your email address and order number and you will have all the information at a glance.
When do I get my money back?
Your refund will be released as soon as we have processed your order. This usually takes a few minutes after you have contacted us. The amount will be refunded to the account or card that was used for the purchase. Please note that credit card refunds may take longer to process. We try to process everything for you as quickly as possible, however, individual banks may take longer to process refunds.
Get Fuller Eyebrows, For Less Money
Our Bello Cosmetics delivery subscription costs less per month, on average, than the industry standard. Compared to prescription eyebrow serums or microblading treatments, Bello Eyebrow Serum saves you over $100 every month!
TEST NOW
THOUSANDS OF SATISFIED CUSTOMERS
So many Bello Cosmetics customers have tried our Bello Eyebrow Serum and are very satisfied!